"A Very McStuffins Christmastime" is a Doc McStuffins song from the Season 2 episode "A Very McStuffins Christmas". It is sung by Doc, Stuffy, Lambie, Chilly, Commander Crush and Tobias.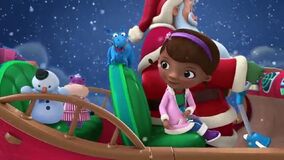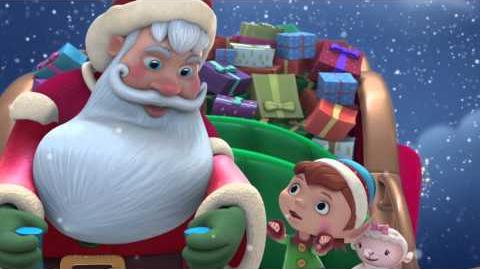 Doc:
We're all here together, in the chilly frosty weather.
It's our favourite holiday.

Stuffy:
Snow is falling steady and Santa's at the ready
With presents filling out of his sleigh.

Tobias:
We'll help you hang your ornaments

Commander Crush:
With great space-tastic cheer

Lambie:
We're cuddled up tight on this magical flight

All:
Hooray the gang's all here.

Doc:
Have a healthy, happy wonderful Christmas.

Lambie:
A huggleble, snuggleble, loveable Christmas

Chilly:
I hope you get everything on your wish list.

All:
Come along you won't want to miss this.
The happiest, merry McStuffins Christmas time.








Ad blocker interference detected!
Wikia is a free-to-use site that makes money from advertising. We have a modified experience for viewers using ad blockers

Wikia is not accessible if you've made further modifications. Remove the custom ad blocker rule(s) and the page will load as expected.