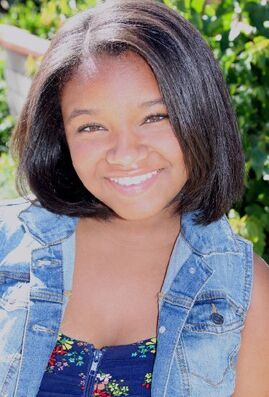 Kiara Muhammad (born December 16, 1998, age 18) known as "Fufu" by her friends, is an American child actress and singer. She is the original voice of Doc McStuffins in the show of the same name. She also stars as Doc in the spin-off series The Doc Files.
Starting in Season 3, Kiara was replaced by "Laya DeLeon Hayes" for voicing Doc.
Her dad is her agent.
She was born in Boston, Massachusetts.
At a young age, Kiara started her career by being in photoshoots for Reebok.
Ad blocker interference detected!
Wikia is a free-to-use site that makes money from advertising. We have a modified experience for viewers using ad blockers

Wikia is not accessible if you've made further modifications. Remove the custom ad blocker rule(s) and the page will load as expected.