"Lambie's Lullaby" is a Doc McStuffins song from the season 4 episodes "Lambie Stuffy Switcharoo" and "Lambie and the McStuffins Babies". It is sung by Lambie as a lullaby to the baby toys to help them fall asleep.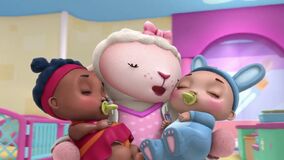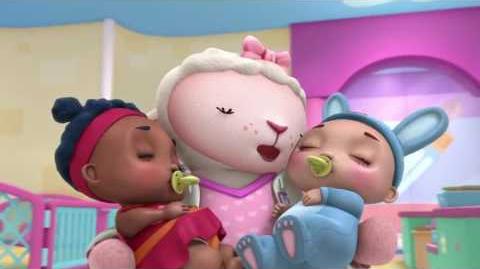 Cuddle up, cuddle up
Hush, little one
Close your eyes for my lullaby
Quiet time has come

Hush, little baby
Stay peaceful and calm
Cuddle up, cuddle up
Hush, little one



Ad blocker interference detected!
Wikia is a free-to-use site that makes money from advertising. We have a modified experience for viewers using ad blockers

Wikia is not accessible if you've made further modifications. Remove the custom ad blocker rule(s) and the page will load as expected.