"Suited Up for Safety" is a Doc McStuffins song from the Season 3 episode "The Lady in the Lake". It is sung by Doc, Stuffy, Lambie and Hallie. Everyone sings to Dress-Up Daisy about wearing a life vest to help you when in water.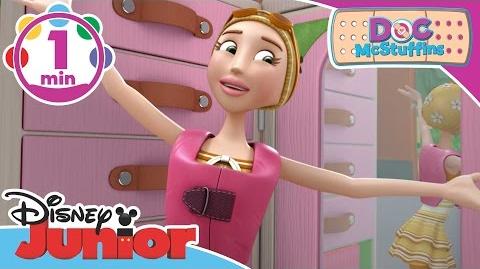 Doc:
If you're going down to the water today
Here's some things to bring
Sunscreen, goggles, fins and a towel

All:
And the most important thing
Wear your life vest, that's your best accessory

Doc:
You can look cool at the beach or the pool

All:
Suited up for safety
Wear your life vest
One that fits you to a tee

Doc:
You can feel great in the water today

All:
Suited up for safety
Suited up for safety







Ad blocker interference detected!
Wikia is a free-to-use site that makes money from advertising. We have a modified experience for viewers using ad blockers

Wikia is not accessible if you've made further modifications. Remove the custom ad blocker rule(s) and the page will load as expected.